There is nothing worst than seeing scratches and scuff marks on your rod when it's still new. Protecting your fishing rods goes a long way besides keeping their appearance looking brand new. 
Your fishing rod is precisely designed and engineered to flex and absorb load in a particular way. When your fishing rod gets damaged, higher stresses develop around the damaged area than what the rod is designed for, which might cause your rod to break. How do you prevent this from happening? 
You need a rod sleeve!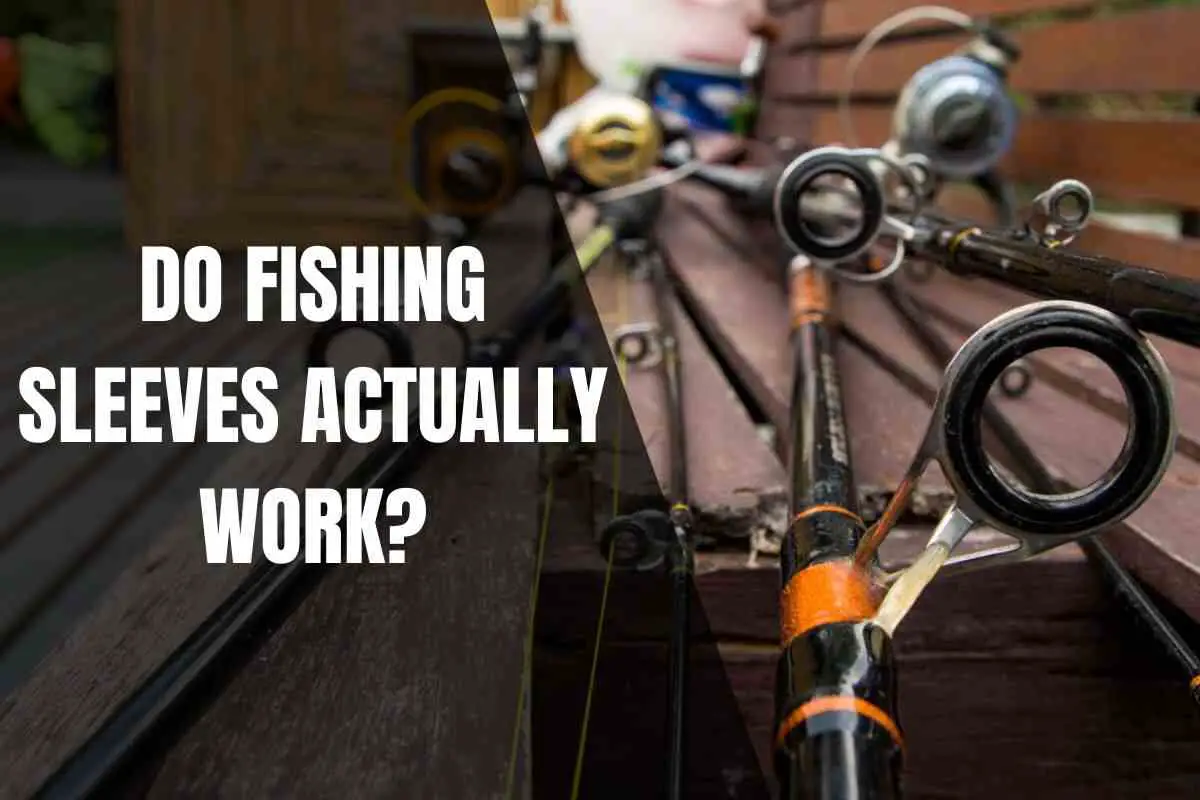 What Are Rod Sleeves For?
Fishing rod sleeves are essentially fabric in the shape of a tube that slides over your rod. This fabric tube protects your rod and guides from being damaged and prevents your guides from getting caught or hung up on something when it's in storage or transport.
Fishing rod sleeves are also commonly called rod socks or rod protectors
What Are Fishing Rod Sleeves Made Of?
Rod sleeves are generally made of two different types of material:
Nylon or Neoprene
Nylon sleeves are the most popular type of material used to make rod sleeves. This material is easy to manipulate for manufacturing and keeps costs low. However, nylon rod socks will wear out fairly quickly if you are not careful, and hooks tend to like catching on to this material. Especially treble hooks!
Hooks will absolutely destroy your nylon sleeves. Make sure to remove all your hooks before putting them on your sleeve, or else you will most likely need to get a new sleeve.
Neoprene sleeves are relevantly new to the rod sleeve scene. This material is much more expensive than Nylon, and it's reflected in the price. But for the higher cost, you have a much more durable and longer-lasting sleeve. Oh, did I mention that hooks don't get caught on these materials easily?
Rod sleeves typically come in two different designs. 
Webbed sleeves are lightweight, flexible, and extremely easy to take on or off the rod. This sleeve design will protect your rod from physical damage and prevent your guides from getting caught on things. 
However, because of the web design, there are small gaps between the webbing. So it will not protect your rod against water or other liquids. Over time you will find that your rod tip will eventually poke through the sleeve. 
Solid sleeves are a bit bulkier and heavier than the webbed sleeves, but solid sleeves tend to be more durable and provide 100% protection for your rod. 
How To Use a Fishing Rod Sleeve?
Determining your rod protector size will depend on the rod length between the reel to the rod tip and guide size. 
If the sleeve is too short, then it won't completely protect the rod and guides. If the sleeve width is too short, then the sleeve won't fit over the biggest guide, or the compression around this guide will push the sleeve up on the rod.
I believe it's better to lean on the side of caution and choose a slightly bigger rod sock. 
Generally speaking, rod sleeves are secured to the reel by having some form of attachment that wraps or attaches to a reel. This prevents the rod sleeves from sliding off the rod when you are travelling with it or in storage.
Are Rod Sleeves Worth It
Getting a rod sleeve is a personal choice and depends on how attached you are to your rods. 
If you're just starting out and got a real cheap rod to see if you like fishing, then maybe a rod sleeve might not be worth it.
If you are getting serious or are a serious angler, and if you are looking at dropping a couple of hundred dollars on a new rod. Then perhaps a rod sleeve might be worth it to protect your investment.
Here are some quick pros and cons regarding rod sleeves.
Pros
Protects rods and guides from damage (scratches or nicks) which might cause your rod to fail when casting or reeling in a fish.

Prevents multiple rods from getting tangled with each other at the guides.

Protects rods with a fishing line through the guides from getting damaged.

Prevents the guides from getting caught on something when you're taking the rod out of a compartment.

Keeps rods neatly organized.
Cons
If sleeves are too short, it might put unwanted pressure on the rod tip, causing it to potentially break over time when it's secured around the reel.

Hooks will get snagged on the sleeve if they are left on the line. These hooks can do some major damage to your sleeves.