Fishing reels have come a long way from the humble beginnings of the first baitcasting reel invented over 120 years ago. These days, there are dozens of manufacturers, each claiming to produce equipment that will revolutionize the way you catch fish. A few of these major brands even deliver on their bold claims. 
With so many options to choose from, it's difficult to separate the best fishing reel brands from those that aren't up to snuff. Today, we're going to take a closer look at the top fishing reel brands available to help you choose the perfect reel for your next fishing trip.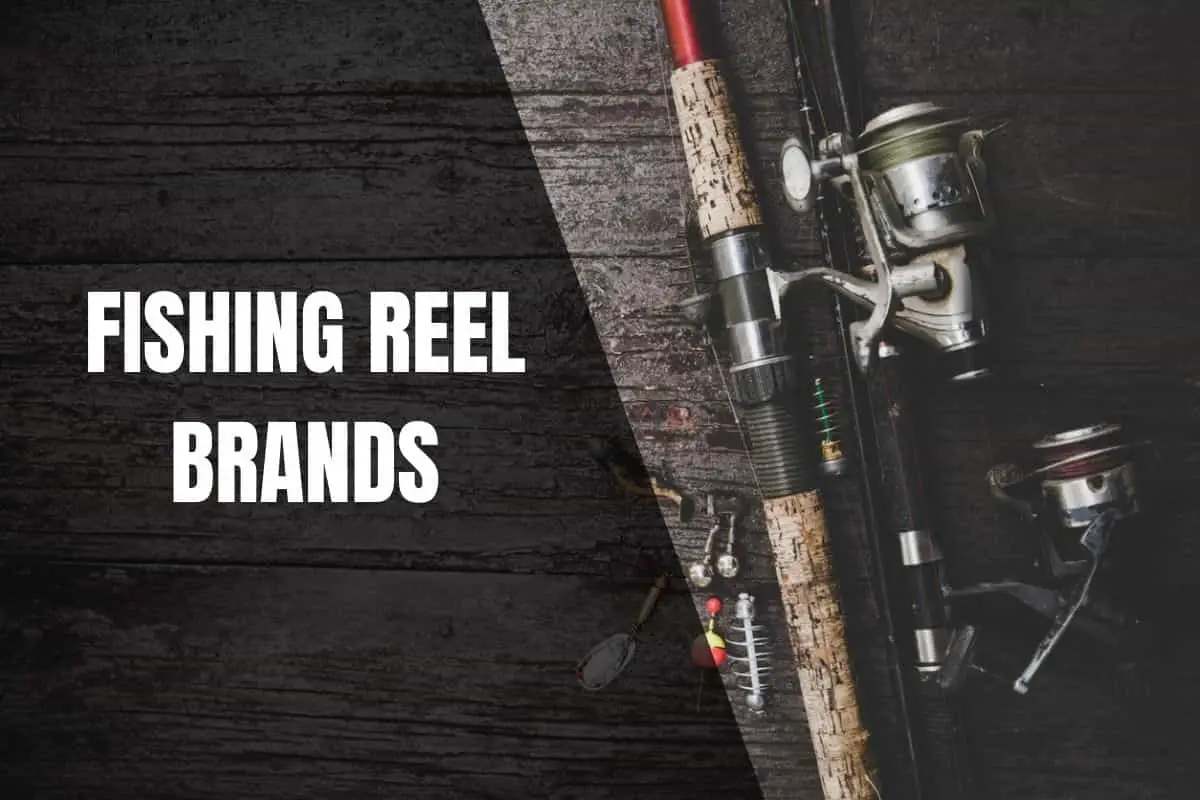 The Dirty Dozen: World's Best Fishing Reel Brands 
From timeless American fishing reel types like Penn and Pflueger to new ones pushing the envelope for anglers on a budget, there's something for everyone from the best fishing reel brands. Read on as we profile each of them.
Shimano
Shimano branched off into fishing reels with early help from Lew Childre, but the brand initially began as a bicycle parts manufacturer. The brand approached the fishing industry the same way as the bicycle industry, immediately producing groundbreaking reels that helped grow the business and the fishing hobby. 
Today, Shimano manufactures a full line of different reels, including spinning, baitcasting, and conventional reels. Their offerings range from top-of-the-line models like the Stella, Ocea Jigger, and Tiagra, aimed at commercial and professional anglers, to budget-minded models for beginners. 
PENN
Penn is one of the most legendary American fishing companies, and they've been around for nearly 100 years. The brand was started by Otto Henze, a German immigrant who immediately began making fishing reels when he arrived in Pennsylvania. After Otto's untimely death in 1948, his widow, Martha Henze, took the reigns and grew the brand into a fishing powerhouse. 
Penn is responsible for some of the most groundbreaking fishing reels in history. Their original reel, the Senator, is still manufactured today. Penn is best known for its flagship conventional reel, the International. These reels are standard equipment on virtually every commercial fishing vessel globally. 
Beyond their professional reels, Penn makes others for everyone, from the beginner or novice angler to the dedicated hobbyist. Their Slammer IV and Spinfisher VI reels are among their most popular spinning reels for competitive anglers, while the Pursuit series is ideal for beginners. Their Squall and Fathom line of conventionals and baitcasters is a go-to weapon for bottom fishing and trolling. 
Okuma
Okuma is one of Japan's premier fishing equipment manufacturers, and they've been making rods and a wide range of reels for over 30 years. Okuma is well respected as one of the top choices for anglers who demand pro-level features but aren't looking to spend nearly $1,000 on a fishing reel. 
Okuma offers one of the broadest product ranges, manufacturing conventional, baitcasting, spinning centerpin reels, and fly fishing reels. The Makaira conventional and spinning reels are the crown jewels of the brand and offer unrivaled performance that stands toe-to-toe with the high-end offerings of all the other major brands. 
The Stratus VI line of spinning and baitcasting reels are among the best inexpensive reels available, and they offer excellent features at a price that's well below $100 per reel.
Daiwa
Daiwa is one of Japan's premier reel manufacturers, and they've been producing some of the most innovative and feature-packed reels since 1958. The brand emphasized manufacturing innovation, and they were one of the first manufacturers to leverage carbon fiber in their reel designs.
Daiwa has a reel for every angler, from their pricey Saltiga spinning reels to their Strikeforce-B spinner, one of the most affordable reels ever made. Daiwa also offers a complete line of electric reels, conventional, fly, and baitcasting reels. 
Quantum
Quantum is one of the younger companies on our list, and they've been around since 1984. The brand hit the ground running, producing spinning and baitcasting reels using top-quality materials such as marine-grade alloys that are incredibly durable and corrosion-resistant. 
Today, Quantum is owned by Zebco, but the quality of its products has never wavered. They're best known for two reels: the Smoke S3 spinning reel and the Accurist baitcaster. These reels utilize advanced construction and premium materials to produce excellent reels that are more affordable than much of the competition.
Shakespeare
Shakespeare is a fitting name for this company, which helped to revolutionize fishing much like William Shakespeare revolutionized literature. The company has been around for over 100 years and was incorporated when founder William Shakespeare Jr. (no relation) invented the first baitcasting reel, which had a level-wind function to reduce backlash. 
The company has continued to innovate throughout its storied history, and today they manufacture a full line of spinning, spincast, fly, conventional, and baitcasting reels, along with rods and terminal tackle. Shakespeare's equipment is aimed squarely at the beginner market, and all their reels are affordable and perfectly suited to freshwater fishing. 
Today, Shakespeare is best known for its Ugly Stik line of rods, reels, and combos, which are inexpensive and virtually indestructible. 
Pflueger
One of America's oldest fishing companies, Pflueger, was founded in 1881 and began manufacturing fish hooks. The expanding company grew to produce a full tackle line; their first baitcaster came off the assembly line in their Akron, Ohio plant in 1916. 
Pflueger continues to manufacture a full line of tackle, rods, reels, and combo kits for aspiring anglers. They're best known for their President spinning reels, but they also have a few baitcasters, spincast, and fly models. 
Like Shakespeare, Pflueger's equipment is aimed toward beginners and occasional anglers who need reliable and inexpensive equipment. While Pflueger has a reputation for quality, its equipment falls short compared to top manufacturers like Shimano, Daiwa, and Penn.
Abu Garcia
Hailing from across the pond, Abu Garcia is a Swedish fishing equipment manufacturer celebrating 100 years in business in 2022. The company was initially a watch manufacturer before pivoting after World War II to begin producing fishing reels. 
The company unveiled its flagship Ambassadeur baitcasting reel, which is still the company's best seller. Additional reels followed shortly after that, and today the company manufactures baitcasters, convention reels, spincast, and spinning models. 
While Abu Garcia produces excellent reels across their complete product line, the Ambassadeur baitcaster remains the company's most popular reel. You'll want to take a closer look at if you're in the market for a high-quality yet affordable baitcaster.
Zebco
Initially founded as the Zero Hour Bomb Company, the company manufactured fuses and other components for bombs used in the construction industry. A local watchmaker found inspiration for a new fishing reel design, and he took his idea to the bomb company of all places. The watchmaker's idea resulted in the now-iconic spincast reel, and Zebco was born.
With its fixed spool and simple design, the spincast reel allows beginners to cast reliably without tangling their line, which opened the fishing world to a new class of interested anglers. Today, little has changed over at Zebco, and they're still the leading manufacturer of spincast reels. 
Beginners will love these simple and easy-to-use reels, but more experienced anglers will likely want to look towards a spinning or baitcasting model. 
Lew's
Lew Childre is an American icon in the fishing world, and his pioneering work in fishing rod technology is still felt today. Soon after developing his breakthrough Speed Stick rod, Lew focused his attention on reel development, and the Speed Spool baitcaster was born. 
The Speed Spool was the industry's first low-profile baitcaster, and it unlocked a new world of possibilities for anglers. Today, Lew's is best known for its industry-leading low-profile baitcasters, which are favored by some of the world's winningest professional anglers. Lew's also offers a complete line of spinning reels. 
Most freshwater anglers agree that Lew's is one of the premier manufacturers on the market. If you're a bass angler, be sure to take a closer look at Lew's. 
KastKing
One of the newest companies on the market, KastKing, was formed by a few buddies who took up fishing while studying at Syracuse University. The friends were surprised by the exorbitant costs of quality fishing equipment, and they set out to create a brand that made the best equipment available at lower prices. 
A few short years later, KastKing is one of the fastest-growing fishing brands, producing a full line of gear from rods and reels to tools and accessories. KastKing primarily offers spinning and baitcasting reels, but also provides a few conventional and spincast options. 
While they might not have the pedigree of long-standing brands, they make up for what they lack in experience by delivering excellent equipment at bargain prices.
Plusinno
Similar to KastKing, Plusinno is a new brand specializing in inexpensive yet high-quality fishing gear. The brand offers a full selection of rods, terminal tackle, accessories, and a few spinning and baitcasting reels. 
All of Plusinno's reels are inexpensive, yet they deliver the smooth operation and cutting-edge technology you'd expect from a reel that costs hundreds more than their offerings. While they're a relatively unknown brand with a limited history, Plusinno's value-driven product line is ideal for beginners who want to try out fishing without spending tons of money.