Rod fishing is a favored form of angling that requires skill, patience, and the right gear but is also the most rewarding. They support effective reels and lures, usable on any water body and year-round for avid fisherfolk. But what fishing rods do the pros use?
According to tour-level tournament winner Brent Chapman, you can determine the best fishing pole via feel, breaking even on power, action, and speed. Your rod should be balanced and lightweight enough for nimbly working into cover.
For my next fishing expedition and to get explosive strikes, I am choosing a versatile pro pole for different types of fish and various waters. Important consideration factors include my manner of angling, whether it's jigging, casting, spinning, or fly fishing.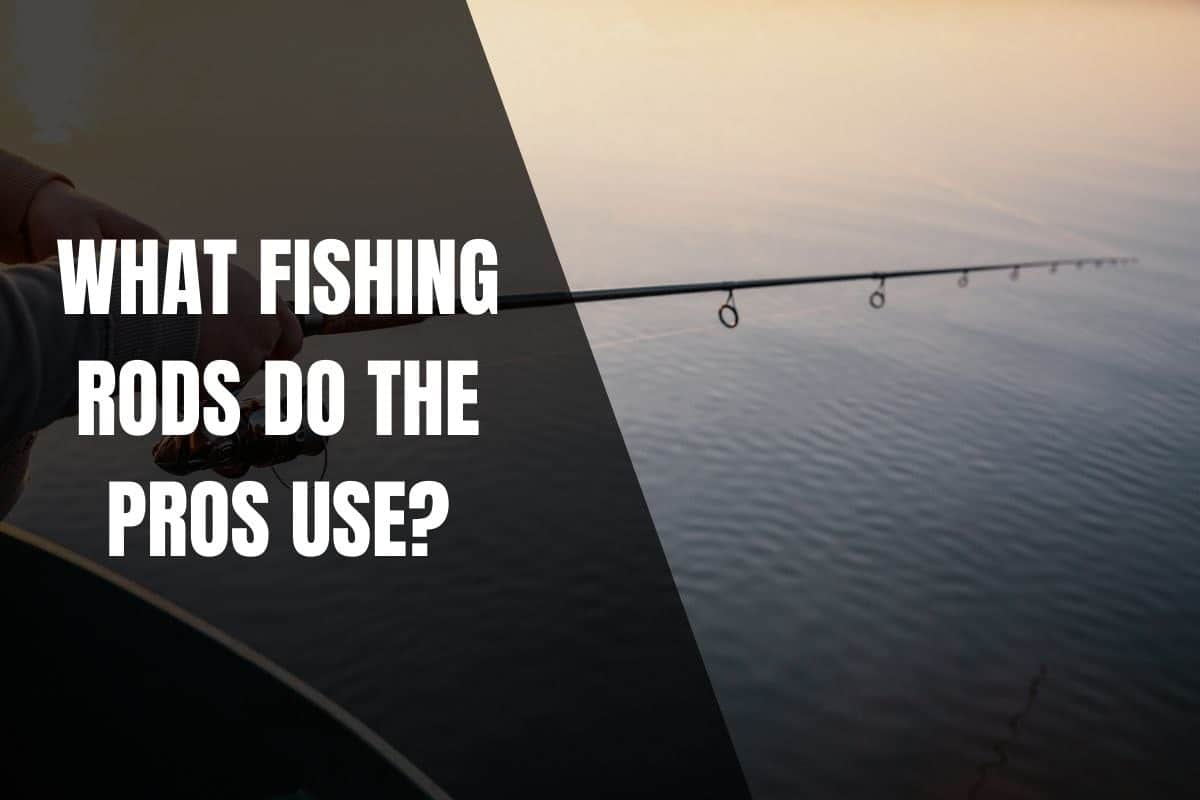 Which Fishing Rods Do the Pro Anglers Prefer and Why?
Depending on your target fish, it's best to match rod, reel, and lure to improve efficiency while avoiding headaches. A fishing rod is made from innovative material for the pros since flexibility and durability are essential when reeling your trophy fish.
When setting out at any time of year, I want to be equipped like a pro, not just any standard fishing rod. A serious angler considers species-dedicated rods with fast action tips that offer sensitivity for the most delicate fish bites.
Your rod's flexibility and backbone aside, pros use lightweight, sturdy and comfortable rigs, so you don't tire while working lures. A peek into a fishing champion's rod locker reveals the fishing rods that professional tournament-going anglers use. 
Pro Anglers
My picks for the top fishing rods are based on advice given by the top pro anglers in the game:
All-Round Best Fishing Rod for Pros: Bass Pro Shops Whuppin' Stick Spinning Rod
Built with triple bonded carbon and e-glass blank, this is the best rod for many actions and fishing styles. The Bass Pro Shops Whuppin' Stick Spinning Rod comes in 5'6″ and 7-foot sizes, offering strength and flexibility for a competitive edge.
With its high-quality graphite guides, the Bass Pro Shops Whuppin' Stick Spinning Rod's sensitivity allows you to detect bites better. Their smooth surface prevents line breakage or fraying when reeling in a fighter.
Best Pro Fishing Rod for Saltwater: Shimano Teramar Southeast Spinning Rod
Saltwater fish are typically larger and stronger than their freshwater counterparts, putting more stress on your rod. The Shimano Teramar Southeast Spinning Rod is a blend of fiberglass and graphite for superior strength when fighting trophy fish.
It features cork handles and Fuji guides for added ability to snag bass, tarpon, snook, trout, flounder, and redfish. This rod ensures consistent line flow for saltwater fish that put extra strain on the rod, line, and reel.
The Best Pro Fly-Fishing Rod: Orvis Recon 9-Foot, 5-Weight Fly Rod
Depending on the weight of your fly line, you can get an all-around rod for trout, bass, and most freshwater fish. This rod will accommodate any line from rate 1 through to 12 with deadly accuracy. It's the go-to rod for pros looking for preciseness and storing casting abilities.
Best Pro Rod for Bass Fishing: Ugly Stik Elite Spinning Rod
Enormous bass fish repeatedly feature in a pro fisher's itinerary, and flexibility with strength is a requirement for the fishing pole. This rod has that power and is conversant with any bait, whether it's jigs, spinners, or cranks.
It's a beloved lightweight rod that pros prefer when reeling in powerful bass due to graphite and e-glass construction.